BANQUETS        COCKTAIL PARTIES        POWER BREAKFAST        LUNCHEON EVENTS        PRIVATE / CHARITY DINNERS
BAR / BAT MITZVAH       BRIT MILAH
WEDDINGS       ANNIVERSARIES
MEETINGS        CONFERENCES        PRESENTATIONS
CHILDRENS BIRTHDAY PARTIES 
&  MUCH MUCH MORE
Whether you are planning a very special Bar/Bat Mitzvah, a fabulous charity dinner, a small meeting or company business conference the JCC has a fabulous variety of venues for you to choose from. Our dedicated team of professional are here to guide you and are happy to work with outside event planners.
The Garden Room is a multi purpose venue and is ideally suited for events such as Luncheons, Dinners, Brit Milahs, Bar/Bat Mitzvahs, Weddings, Presentations and performances. The Garden Room can seat up between 50 to 240 persons for dining functions and up to 300 for a cocktail reception or theatre style presentation.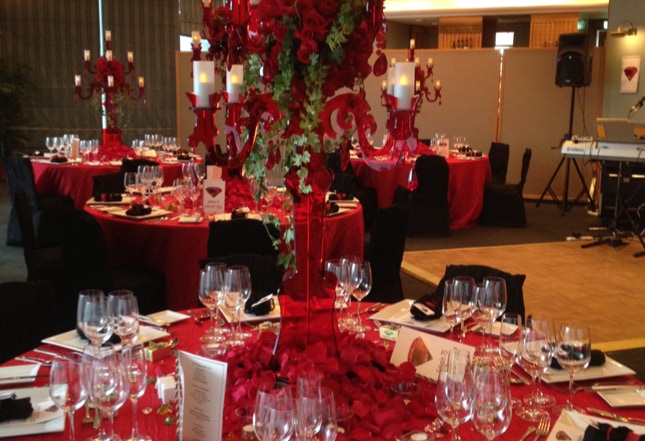 Seven Zero is our modern dairy cafe but is also an ideal venue for cocktail parties & standing buffets. It is equipped with a powerful quality sound system and flat screen TV. The venue is available for private breakfast buffets, lunch buffets & evening events.

The Sabra whilst normally used as our main restaurant in the evenings is also available at certain time for private events. This spacious room can seat up to 80 people for lunch or dinner and is an ideal venue for a smaller Bar/ Bat Mitzvah celebration. 
The room can also be booked for childrens birthday parties on Sundays or for a private brunch,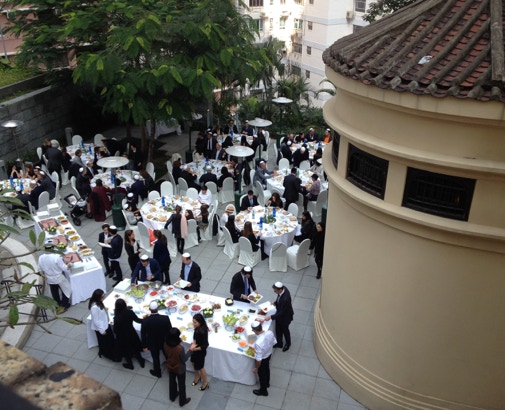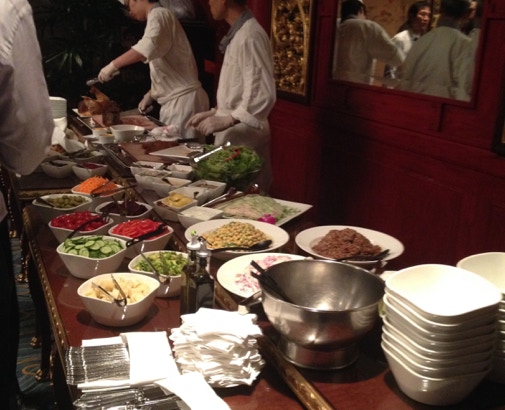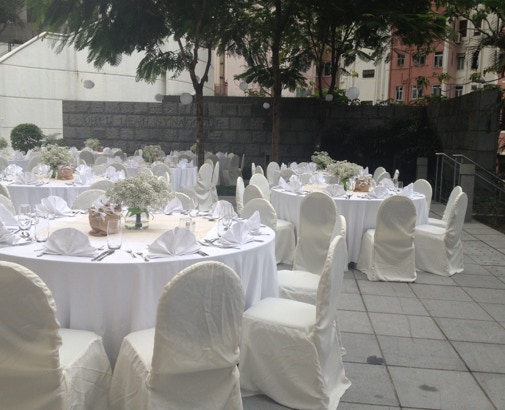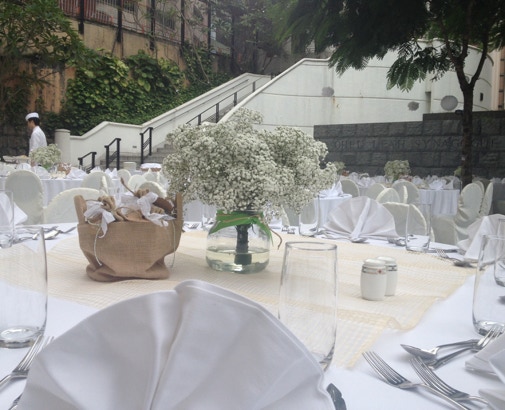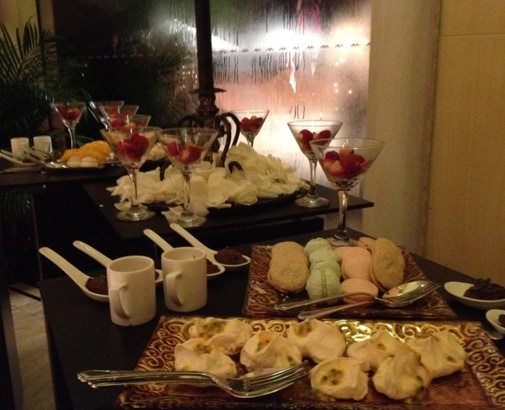 We have provided full service outside catering for over 200 guests at some of the most interesting venues in Hong Kong, including the Shaw Film Studios  Bounce trampoline park & the Winter AIA Carnival & fair on New years eve !. We also work with Hong Kongs leading hotels & private clubs. We can also cater at smaller venues, boat, corporate  junks  and private residence fpr everything from breakfast, lunches or VIP dinner & cocktail parties.